Here's the result from the new build and please assign a version number to keep track. I don't know why your page won't update at the bottom either, that was my way to check for new versions.
The buffs to the down+normal attack were pretty good, it had terrible range before and now it's very good to keep up with hitheal. Edit here, as I got better a single perfect shadow and continuous perfect cancels on down+normal will stunlock everything including boss-level enemies like the purple-masked mutant. Late game is very much around playing with down+normal if you're low on health else back to neutral strong attack dash cancel, double jump kiting from end to end and specials with the launcher perk. Improved description is a plus now and it did make something clearer, I thought the safeGuard perk was the one to let me parry enemy attack mid down+strong attack at times but it's just about taking less damage when you're not recovering. Room bosses are pretty great, exception to late-game ones that spawn two of them with extra long health bars(not a problem, it's good in fact) that go offscreen(this one is the problem). The special spawn consisting of 6 angels requiring you to either parry all 6 or instantly rush 3 of them down with down+normal or neutral normal or even dash all the way to one side of the screen so you can parry all 6 from one side instead of doing it the harder way and side-turn parry.
Training mode's very much decent now. I don't really need to use any up normal/strong attacks, despite their new buffs(faster, longer range) as the specialLaunch tends to replace that. Maybe make enemies suffer double damage that are currently in a juggle state? It'd be a perfect fit to use with a down+strong cancel. New Shadow strike perk is pretty good too and it stacks, so the reward only gets bigger for perfect cancels. As I'm speaking of cancels, they're much more noticeable now. I remember you saying you were to implement a simple effect when a perk takes action, but I can't say I've noticed it over multiple cancels(thanks to easyCancel), as the character flashes red. I've also noticed a slower neutral strong attack but thankfully it seems to not be overboard and still good.
Here's another update with some webms on how powerful down+normal attack really is.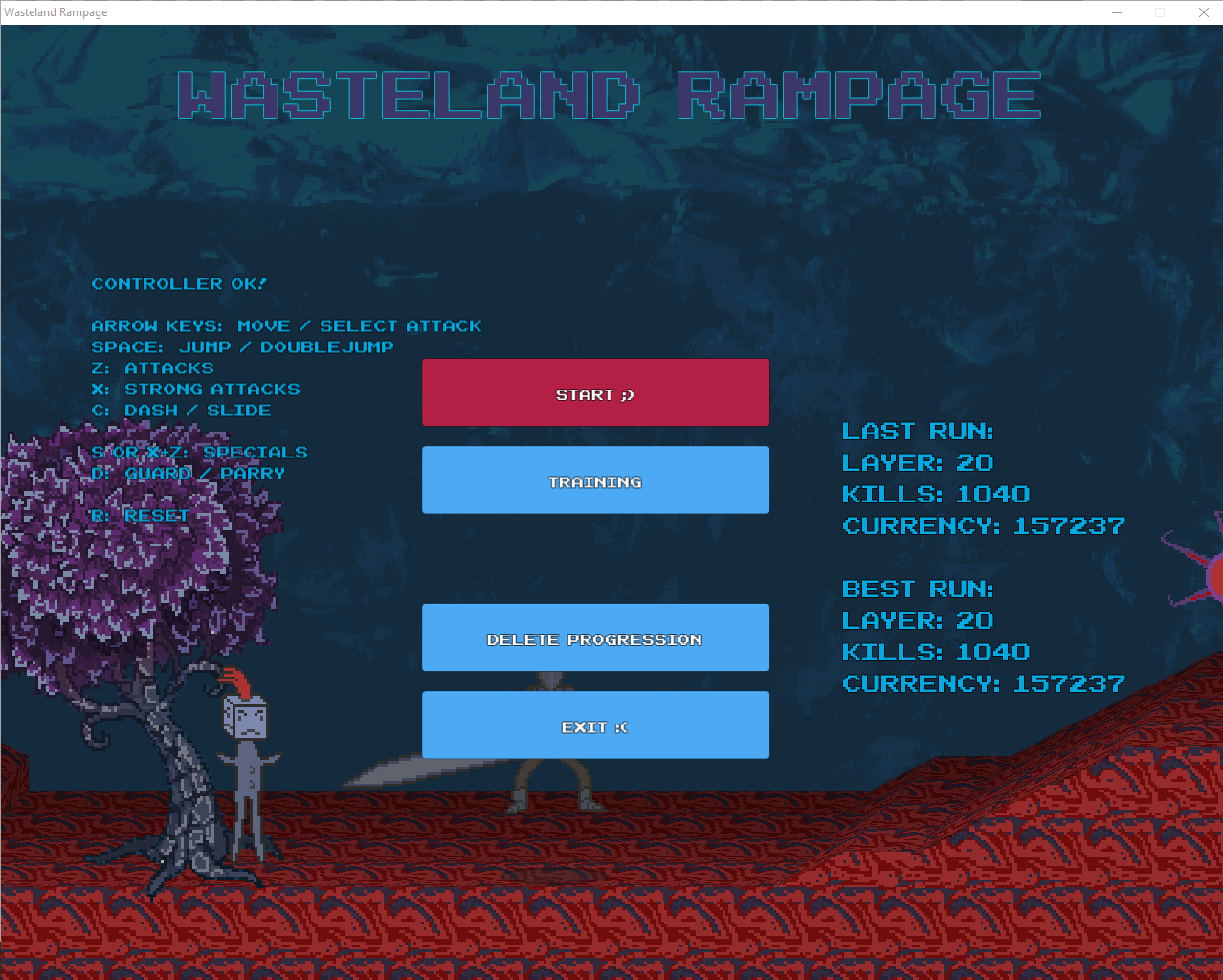 https://a.pomfe.co/gfeyjjg.webm
https://a.pomfe.co/xbdvdgw.webm (Sorry for this one, it's a 15MB webm, had to make sure you could at least discern something) That's it, good luck.